Why iOS 7 Development
Apple has added some new features and tools in iOS 7 that helpful to developer.
New version looks modern, digital, easily understated.
Easily build fast and powerful applications with used of iOS 7 platform.
User – friendly platform and more useful to end-users.
iOS 7 has more powerful, rich and interactive feature for developing creative applications.
Developers enable to build exclusive framework with used of peer-to-peer SDK that included in iOS 7 already.
IOS7 offers AirDrop for sharing documents from one device to other.
Enhanced GUI controls and rich quality of graphics.
Supports most of all popular social networks.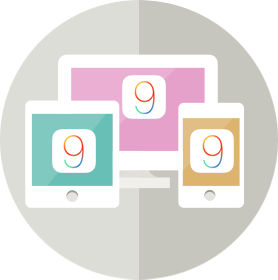 Major Aspect of Satisnet
We always mention project development security first. Our development and work area is under surveillance and restricted for others.
We provide rich development team to our clients. So our clients always feel free about project development.
Development quality is so more important for us. We first priority to development quality and security.
We provide 24*7 client support and solutions regarding development and online marketing strategies.
We have high ratio of regular clients and our clients save 60% cost on development by hiring developers from us.