iPhone Game Development
Since the introduction of apple in smart phones market, it has opened the doors for various upcoming iProducts .iPhone provides brilliant gaming platforms for smart phone users and has vast impact on game development industry, With exclusive iPhone features like 3.5 inch wide screen, multi-touch options, touch screen feature, powerful 3D processor, Gyroscope and the accelerometer iPhone transformed into the best mobile entertainment gaming experience and ideal platform for game application development.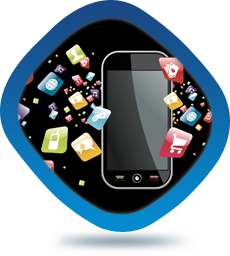 Features that help to develop high quality iPhone game application
High resolution color screen & high performance graphics.
Game size capability
Virtual Keyboard
powerful 3D processor
Interactive multitouch functionality
Build in Accelerometer to lead game horizontally and vertically
Custom backgrounds
Why iPhone Game development at Satisnet:
With our expert iPhone game developer and programmer, we at Satisnet offers iPhone game development service, the game that we develop are composed with Fun, innovation and highly salable.
Satisnet have experienced team of iPhone game developers and they holds the expertise to simple game concept to additive game.
The iPhone game development team is skilled with DK, Objective C, Open Gl, 3D programming,
We offer our client quality services within their budget limits.
We ensure client's strict privacy and security measures of their respective iPhone apps.
With our highly skilled team we guarantee a successful delivery of the project that we undertake on the projects on committed deadlines.
We offer high technical proficiency with a creative game play to ensure the best gaming experience.
Our iPhone game development services:
iPhone 2D/3D game development service
iPhone 3GS/4GS game development service.
Single player iPhone games development
Multiplayer game development.
Game character design and modeling
iPhone game marketing service
Our clients can Hire iPhone Game Developer from us on a contract hiring basis and meet their business needs via exceptional iPhone Apps developed by our iPhone programmer, so if you are looking to develop iPhone game application or you want to know more about our iPhone game application development services than please Contact Us.