Cross Platform Development
With the growing and high demand Mobile applications in market now the smart phone customers are looking forward for mobile applications for J2ME /Java supported mobiles, iPhone application, Android application, BB application ,window application etc.
Why mobile cross platform application development?
By mobile cross platform application the code written once which for the application which will runs on all other mobile operating systems.
mobile cross platform application is the Mobile solutions for iPhone, Android, BlackBerry and Windows from small to complex mobile apps.
Cross Platform Mobile Apps is developed in quick time and within affordable budgets.
Cross mobile application platform is easiest and it is best for RealTime Data Update category of applications.
Supports all major mobile platforms include iPhone, BlackBerry, Android, Windows mobile and Symbian.
We at Satisnet provide cross-platform apps for the iOS platform (iPhone & iPad), Android platform, Windows Phone platform and Blackberry platform.
Our cross platform mobile development Frame work on which we work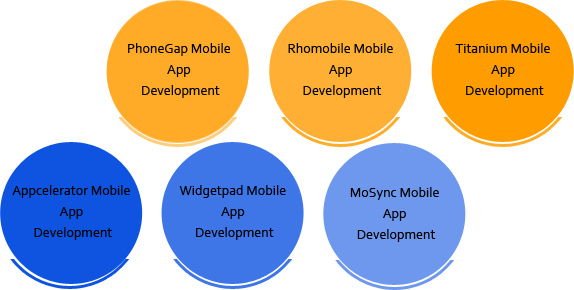 We have a dedicated team of experts in cross-platform mobile application development and design and develop powerful mobile apps using HTML, CSS and Javascript. If you need any assistance regarding Cross Platform Mobile app development or you want to know more about mobile application development service please Contact Us. With our highly skilled team we will able to provide the best solution to you. We also provide Cross Platform Mobile Game Development services as it is one of most cost effective solution for game development.